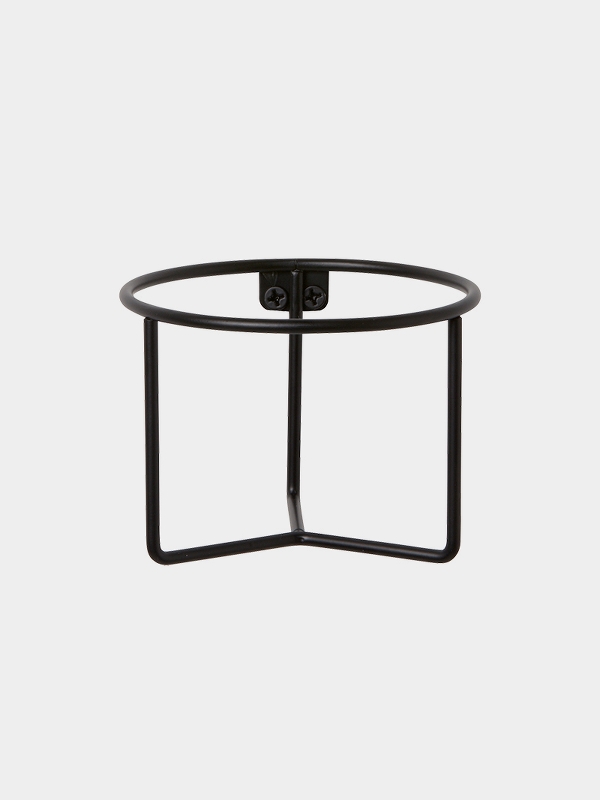 Plant Holder - Black.
These Plant holders are designed to be mounted to the walls and spread a little extra greenness in your home. Suitable for everything from plants and flowers in the living room to herbs and super spicy chillies in the kitchen.

The Plant holders have an anti rust treatment that makes them suitable for outdoor use, but please note that any scratches in the powder coated surface makes them sensitive to rust.
Hexagon pots in size large neatly fit into the Plant holders. Hexagon pots are available in several colours and other sizes, but please note that they are for indoor use only.

Colour: Black
Size: Ø: 15 cm x H: 11 cm
Material: Powder coated Metal
Care instructions: Wipe with damp cloth
Suitable for outdoor use
You Might Also Like